The 'Friends' fan community mourns the news of Matthew Perry's passing, G-Dragon denies the 'drug use' allegations, and Taylor Swift becomes a billionaire primarily from her music. In Vietnam, the series 'Tết ở Làng Địa Ngục' (Hellbound Village) is causing a sensation, ranking number one on both K+ and Netflix platforms and receiving praise. 'The Soul Reaper' from the Hellbound Village universe releases its first look and sets a premiere date. 'Đất Rừng Phương Nam' movie officially earns 100 billion VND. These are the highlights of the past week!
Global Highlights: Matthew Perry, the actor from 'Friends,' has passed away due to drowning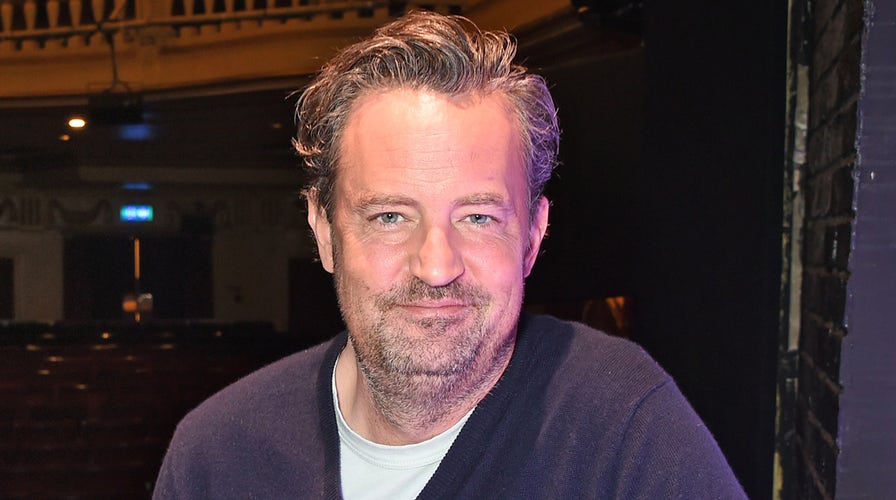 Matthew Perry, the 'Friends' star, has passed away at the age of 54 due to drowning.

'Five Nights At Freddy's' becomes the highest-grossing domestic opening day for a film adaptation from a game in history.

'Inside Out 2' will be the next Pixar film, introducing a new set of emotions.

'Mission Impossible' part 8 has been rescheduled to 2025 due to labor strikes in Hollywood.

Taylor Swift becomes a billionaire, with the majority of her profits coming from music.

Jisoo (BlackPink) and Ahn Bo Hyun have separated due to busy schedules.

G-Dragon denies allegations of drug use.

Heineken plans to reduce prices due to declining sales.

Apple's artificial intelligence development investment is nearing the $1 billion mark.

Jennie (BlackPink) leads in brand value in the fashion and sportswear sector.

Pond's Skin Institute announces Tzuyu (Twice) as a brand ambassador.

Tinder introduces a feature to match users with their friends and family.

82% of social media users have made purchases based on recommendations from influencers or celebrities, with beauty products being the most common.

Starbucks Japan launches a Frappuccino covered in black caramel and almond crunch for Halloween.

TikTok tests the ability to upload videos up to 15 minutes, aiming to diversify content on the platform.

Jacquemus opens a unique pop-up store that mimics iconic handbag products
Vietnam Highlights: 'Tết ở Làng Địa Ngục' (Hellbound Village) takes the top spot from a Korean blockbuster on Netflix
'Tet in Hell Village' claims the top spot on both K+ and Netflix after the first 2 episodes aired.

'Kẻ Ăn Hồn' (The Soul Reaper) a part of the Hellbound Village universe, releases its first look and sets a premiere date for December 8, 2023.

The horror movie 'Quỷ Cẩu' releases its first look trailer, with an expected premiere date of December 29, 2023.

The trailer for 'Chiếm Đoạt' makes it to the top of the list of notable social media events within the first 24 hours.

'Dat Rung Phuong Nam' reaches a revenue of 100 billion VND amid controversy.

The wedding of Gin Tuan Kiet and Puka takes place in three locations: Cam Ranh, Ho Chi Minh City, and Dong Thap in November.

Le Hoang Phuong achieved the title of Á hậu 4 at Miss Grand International 2023.

Trung Quan Idol performs a duet with his mother at his first career live show.

Sam shares a photo of her first pregnancy after 5 months of marriage.

Van Mai Huong's songs 'Martini' and 'A Red Flag' are promoted on Spotify in nine countries.

Maroon 5 is coming to Vietnam for a performance in Phu Quoc on December 16.

Vietcombank and MB Bank are listed in the top 10 strongest brands in the SEA region, according to a Brand Finance report.

'Nhanh dựng tóc gáy': The translation of Apple's new event name proves confusing for Vietnamese readers.

Momo denies rumors related to a system maintenance incident.

The experience of convenient parking at Lotte Mall becomes a social media sensation: Enter the last 4 digits of your license plate number to find your vehicle's location.
Hot on TikTok: TikTokers eagerly celebrate Christmas and enjoy Tet holidays early online
TikTokers are celebrating Christmas and enjoying Tet holidays early online on TikTok.

TikTokers are captivated by 'Tết ở Làng Địa Ngục' (Hellbound Village)

Taylor Swift's album is compared to Disney Pixar movies.

TikTokers are following the trend 'From Foot to Head.

TikTokers are doing pet makeup to transform into their bosses

TikTokers are cosplaying as Xuan Dan with 'Hit Me Up Xuan Dan.'

TikTokers are dancing enthusiastically to the 'Crazy Remix.'

TikTokers are obsessed with the 'My Humps Challenge.'

TikTokers are reminding themselves that there are only 3 months left until Tet and they must not take a break.

The 'Mi Cong' filters are gaining popularity.

The 'Check It Out' trend is spreading.

'Em vui vì đối với em, em là đoá hoa đẹp nhất' (I'm happy because to me, I'm the most beautiful flower).

TikTokers are going crazy over the 'Flashlight Arab Dance.'

'Em đâu nên nghĩ nhiều làm chi' (Why should I think when I have so much to do).
About ProductionQ Exclusive Weekly News
ProductionQ compiles and selects the latest news from the entertainment industry each week and month to share relevant information that encompasses the entire entertainment field. This is useful for media campaigns and provides updates on entertainment trends in general for our partners and film enthusiasts who want to stay constantly updated about the industry. Follow us to stay regularly informed about news you might have missed in the past week!