In the world, following the fame-based feeding system of Oppenheimer and Barbie, a comedy film titled Barbenheimer is in production, 'World War Z' has officially been canceled, the first controversial images of a live-action 'Snow White' have surfaced, 'Inside Out 2' has lost the emotions 'Bored' and 'Scared.' In Vietnam, the heat continues as the series 'Tết ở Làng Địa Ngục' (Hellbound Village) will have a part 2, 'Đất Rừng Phương Nam' ranks in the top 3 highest-grossing films of 2023, and the Vbiz stars gathered at Gin-Pu's wedding… These are the highlights of the past week.
Global Highlights: Disney is investing over 8,000B VND in the live-action adaptation of Snow White.
A comedy film titled 'Barbenheimer' is currently in production.

'Sweet Home 2' is set to premiere on December 1, 2023.

'Fall' has been confirmed to have additional seasons 2 and 3.

The horror film 'It Follows' is preparing to release its sequel after 9 years.

'World War Z,' starring Brad Pitt, has officially been canceled.

There are rumors that 'Inside Out 2' will introduce four new emotions instead of 'Bored' and 'Scared.'

'Oppenheimer' will be re-released in IMAX format with a budget of 1 billion dollars.

'Vong Ám' (The Haunting), a ghostly story that haunted Twitter, is being adapted into a film.

Disney is investing over 8,000 billion VND in a live-action adaptation of 'Snow White.'

Olivia Rodrigo and actor Louis Patridge are reportedly dating.

Lisa, the first K-Pop artist, was honored as a Cultural Icon at the Asian Hall of Fame.

Argentina set a record for the most people dressed as 'Spiderman' at the same time and location.

The 'Lisa AI: 90s Yearbook & Avatar' app is facing legal issues for unauthorized use of Scarlett Johansson's image.

Gen Z employees have an average tenure of 1.7 years, the lowest among generations.

ChatGPT now allows users to register using their phone numbers in Vietnam.

'A.I' has been chosen as the word of the year 2023 by the Collins Dictionary.

Meta's social platform, Threads, is threatened with legal action if it doesn't change its name within 30 days.

The 'wework' office rental startup is reportedly filing for bankruptcy.

Meta has begun charging for the ad-free use of Facebook and Instagram, costing around 300,000 VND per month.

Canva has integrated AI tools into its educational accounts.

Shutterstock has introduced AI image editing directly on its website for stock photos.

Actors dressing up as film characters for Halloween are banned to support a strike, drawing criticism from the American Actors' Association.

Duolingo's green owl logo on its app is being redesigned to encourage users to open the app.

Motorola has introduced a phone that can be flexibly curved and worn like a smartwatch.

Louis Vuitton is building its first hotel in the shape of a giant suitcase on the Champs-Élysées avenue in France..
Vietnam Highlights: 'Tết ở Làng Địa Ngục' (Hellbound Village) tops K+ and Netflix for 2 consecutive weeks, with the announcement of a sequel.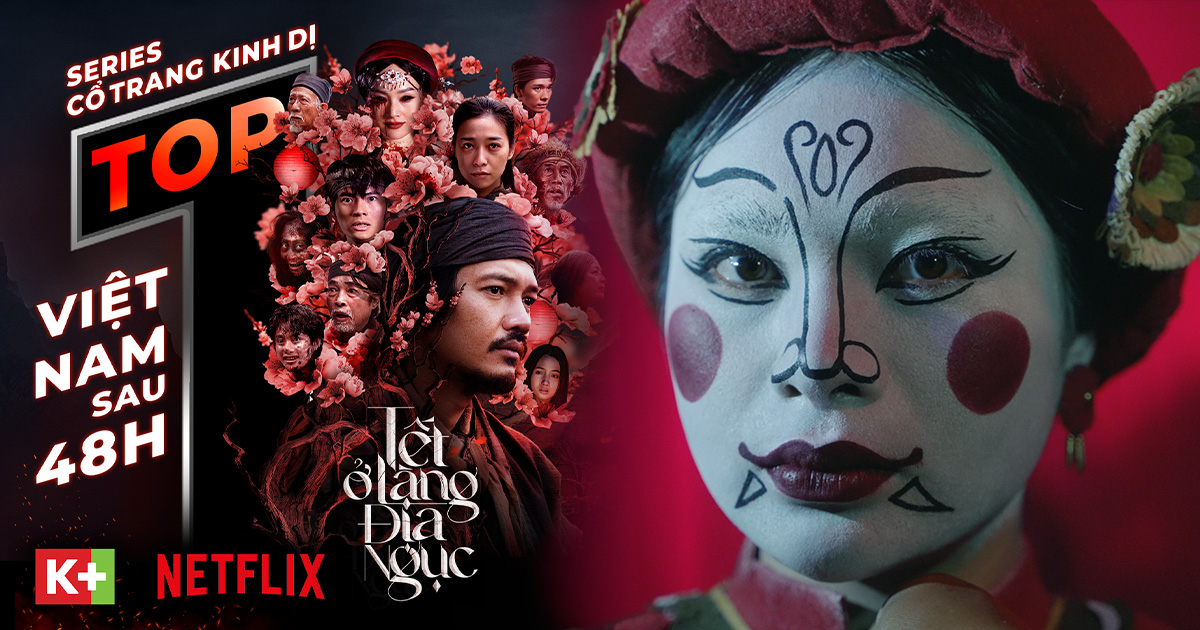 "Tết ở Làng Địa Ngục" (Hellbound Village) holds the top position on K+ and Netflix for 2 consecutive weeks, with the announcement of a sequel.

"The Era Tours Movie" by Taylor Swift is ranked in the top 2 for box office revenue in Vietnam.

"Đất Rừng Phương Nam" has grossed 126 billion VND and is among the top 3 highest-grossing Vietnamese films in 2023.

"Trên bàn nhậu dưới bàn mưu" releases its trailer and is scheduled to premiere on December 29, 2023.

The 13th Vietnamese Film Festival took place in Da Lat from November 21 to 25, 2023.

Vietnamese showbiz stars gather at the wedding of Puka and Gin Tuan Kiet in Cam Ranh.

Internet users find humor in Mrs. Teresa, the vice chairman of MGI, mistaking BB Tran for the 1st runner-up at MGI 2023.

Do Hieu announces a ban on Noo Phuoc Thinh from performing 8 hit songs from November 1, 2023, due to a lack of respect for the author.

BlackPink was supposed to have 2 additional concerts in Ho Chi Minh City.

Miss Y Nhi apologizes to the audience and heads to Australia for a 2-year study.

Bui Quynh Hoa departs for El Salvador to compete in Miss Universe 2023.

Dog with curly hair 'Ngoc Anh 3A' is eliminated in the final stage of 'The Masked Singer'.

MoMo becomes the official payment partner of Grab.

GENfest makes a big impact on social media, with stage issues during a minishow and Tlinh being asked to cut her performance.

A Vietnamese fan sets up LED screens at Landmark 81 and Vincom Ba Trieu to promote the debut solo album of JungKook (BTS)
Hot on TikTok: Vietnamese Swifties are going crazy with 'The Era Tours Movie'
Vietnamese Swifties are going wild with 'The Era Tours Movie.'

Pioneering TikTokers with 'The Money Dance.'"

TikTokers bustling with Halloween cosplay.

TikTokers are lively with the Christmas dance trend.

Transforming into dwarves with the 'Altura Baixa Roberto B' filter.

Sketch with 'Which husband would leave a wife like this'.

Ý em nói là chị ngu như con bò á hả? (I mean, are you as stupid as a cow)

 

'Gặp nhau rồi thật khó lìa xa..'

('Meeting each other makes it hard to part..)

'Từ rày về sau tui ăn bánh mì quài luôn…' (

'From now on, I'm going to eat bread forever…)

TikTokers favor the 'Từng Quen – Wren Evans, itsnk' template."

You at TS | The Era Tours concert film.
About ProductionQ Exclusive Weekly News
ProductionQ compiles and selects the latest news from the entertainment industry each week and month to share relevant information that encompasses the entire entertainment field. This is useful for media campaigns and provides updates on entertainment trends in general for our partners and film enthusiasts who want to stay constantly updated about the industry. Follow us to stay regularly informed about news you might have missed in the past week!